Welcome to

Janasasthya Karigari Bhaban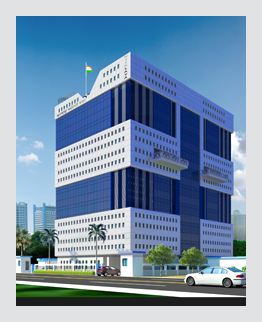 Public Health Engineering Department is one of the most crucial department under Govt. of West Bengal which is constantly & relentlessly working to ensure supply of safe drinking water to the rural people of West Bengal since its inception. Initially, the PHE Directorate was functioning under H&FW Dept. of Govt. of West Bengal as a PHE wing. But later considering its huge functional domain, its importance to public life & scope of expansion, Govt. of West Bengal created a full-fledged PHE Department in 1987, incorporating the PHE Dte. Now, this department with its multi diversified activity related to public life, become one of the most well-known & important department under Govt. of West Bengal.
It is for a considerable period in past three decade, PHE Dte. Govt. of West Bengal was trying hard to obtain a plot of land in Salt Lake City for construction of its own building for accommodating PHE Dte. office & other zonal offices of PHE Dte. located in Kolkata under one umbrella. This long effort finally gave a fruitful result and Urban Development Department offered a plot to PHE Department at Salt Lake, Sector-V. Public Health Engineering Department is very keen to develop their own office in the heart of the Salt Lake Township which will eventually become a Head office of the Department & Directorate. The Public Health Engineering Department has a dream that this multifunctional city will get a unique landmark building as it's office with good aesthetics. It will be an eye catching building which may enhance the urbans cape. The aim of the Department is to build not only a landmark building but also a unique combination of the best natural resources and the modern technology. The building should be an Eco- Friendly one with building materials those are environmental friendly and locally resourced. Public Health Engineering Department aims to create a healthy, efficient building that will help to promote a green corporate image to all.
The Site and the Surroundings
Fully WiFi Enabled Building

Total Building under CCTV surveillence

105 Capacity Central Meeting Room

State-of-the-art Media Corner

30x2 Tier Mechanical Car Parking Facility for 72 Cars

30 KW Solar Micro Grid

Canteen Facility open to All

Centralized Library Facility

Guest House with Conference Hall, Open Cafeteria, Deluxe Suit and Meeting Room