Welcome to

Ganga-Sagar Mela 2019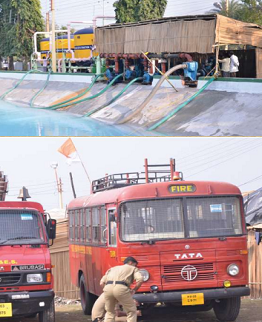 India is blessed with diverse culture and each region has its own tradition and festivals. People celebrate these festivals with proud and ecstasy. Ganga-Sagar mela is one of such festival of India celebrated on the occasion of Mankar Sankranti, during 13th – 15th January every year in West Bengal, which attracts thousands of pilgrims from all over the world. The globally acclaimed spiritual and cultural event known as Ganga-Sagar Mela or Ganga-Sagar Yatra or Sagar Snan on the occasion of Mankar Sankranti is gearing up to welcome you in January 2019. The hosting state of West Bengal organises this fair with great pride and devout. Thousands of devotees coming over to seek righteousness at Sagar Island situated at the southern tip of the Ganges delta at the top of the Bay of Bengal.
Ganga Sagar Mela is organised every year during Makar Sankranti. This year, 2019, the Mela is being organised between a days before 13th January – 15th January 2019 including Makar Sankranti Day. The preparation initiated from the very first week of January and end on 15th January. The pilgrims takes holy dip in the water of the River Ganga in the morning while worshiping Lord Surya.
Services and Facilities
Various accommodations of temporary nature, offices, water supply, sanitation

Construction of temporary hospitals along with outdoor dispensary

Temporary medical check post at Sagar Mela ground (two no.)

Temporary police outpost

Safe and adequate drinking water supply arrangement

Supplying water pouch through 6 Mobile Treatment Unit

Temporary sanitary and waste water disposal arrangements

Arrangement of Fire Fighting

Lighting and illumination arrangements

Construction of Mobile Toilet

Night soil collection & disposal from different brines by automatic disposal vehicle

Barricading works and drop gate at 'Kapilmuni Temple' premises

Disposal of solid wastes